About Us

About REIN
Testimonials
REIN Team
News Coverage

Free Publications

Events & Products

REIN All Access
Event Calendar
REIN Store
Event Sponsorship
Register Your Book

Contact Us

Location & Contacts
Frequently Asked Questions
Ask An Expert
Forum
REIN Ambassadors
Careers
Erin Hood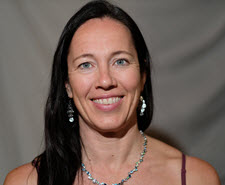 Portfolio Worth: $16,000,000
Date Joined REIN: 15/06/2006
Properties in Portfolio: 64 Doors
# of years investing: 8.5
Areas of Expertise:
Joint Ventures
Property Management
Accounting (tax)
Single Family
Multi-family
Investing In:
Biography:
Prior to real estate investing, Erin's last professional occupation was as a business software consultant. Her education consists of a Bachelor of Commerce degree and certification as a Chartered Accountant.
As she has a young family, her real estate investment business has given her the flexibility to be around when needed. Once Erin purchased her first rental property in late 2006, she ambitiously averaged the purchase of two properties every month, for 24 months. Erin accomplished this through application of the principles outlined at REIN and in Don R Campbell's books, the support of the extensive REIN network, and through a continuous focus on action. She has had tremendous success in building a solid portfolio that has held its own during the fluctuation of both good and bad economies.
Real estate investing is the core of Erin's strategy for long term wealth accumulation. She has remained strictly focused on the long term buy and hold strategy. Erin focused on real estate investment as a vehicle that would not be subject to the day to day volatility of the stock market, and allow for high leveraging in an era of low interest rates and solid value appreciation.
How Your Coach will Help You Win:
Erin's goal as your coach is to share her strongest area of expertise with you: Taking Action! Through taking action and application of solid systems, you will figure out what works for you as we share your trials while working toward your streamlined success. Let her show you how to stop waiting for the right time to make a move, and create it for yourself. Erin's goal for you is to assist you in discovering what systems work for you, change them when necessary, and help you take action on them immediately.
If long-term, buy and hold within Alberta is your desire, Erin will be your guide. With a portfolio focused in Calgary, Edmonton and Fort McMurray she has become a specialist in these regions, and will share her wealth of local information. All of the properties in her portfolio have been purchased with a long term hold strategy. She has several partners, with approximately 2/3 of her overall portfolio consisting of Joint Venture agreements. Let her share her formula for success and her personal journey of raising capital through joint venture partners.
Finding consistent balance in your life while growing wealth in real estate is critical. Currently, Erin self-manages her own portfolio, and has built a team around her to assist in the handling of the day to day operations. She continues to be actively involved, but has assistants who show suites, do walk-in and walk-out inspections, cleaning, repairs, maintenance, and other functions as needed. The art of delegation is a key component for you reaching and maintaining your investing goals.
Achievements:
Erin's investing journey began with becoming a part of the REIN family in 2006. Her portfolio consists of 64 doors, in both single-family and multi-family units.
She earned her bronze and silver pins with REIN in 2007, and gold and platinum in 2008, when she was also awarded the REIN Player of the Year for Southern Alberta.
Proudly, she is a valued member of the REIN Advisory Board.
Schedule A Complimentary Phone Consultation